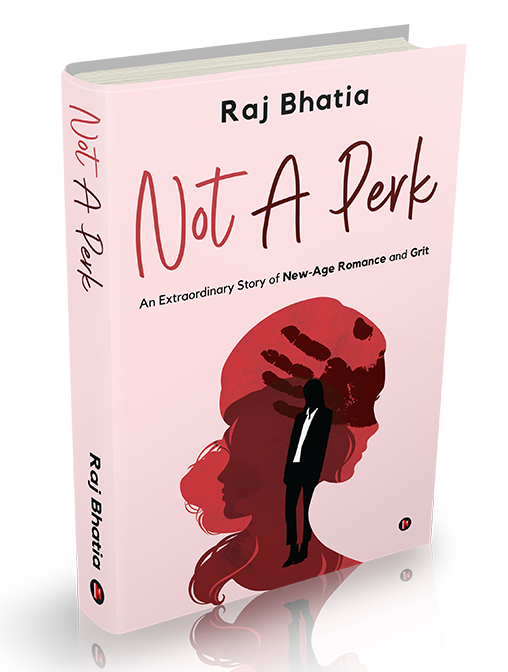 Meet Diya. She's 29, single and independent. She works for a large company with an exciting career ahead of her. Life's fantastic. Until she faces sexual harassment at work. But complaining gets her sacked with no notice
Overnight,  her career is ruined, and there's no one she can turn to. She's shattered.
Diya wants her career back. She wants her life back. What is she going to do?
Not A Perkis an engrossing story. It'll take you through the lives of five millennials—a competent corporate executive, a charismatic entrepreneur , a charming school teacher, a ravishing fashion designer, and an ambitious graduate starting her career. It's a journey through their trials and tribulations on one hand, and their faith and optimism on the other.
No matter who you are, or what you do, Not A Perk will leave a strong impression on you.
Already read the book? Please share your feedback. Thank you!
From the book…
She opens the common washroom door, and enters the ladies' room on the right, while her boss continues down the corridor towards the men's room.
A few minutes later when she steps out of the washroom, she's trembling. She picks up her bag from her desk and hurries out of the office. She doesn't see anyone else around, except the security guard ensconced behind the reception desk, watching a video on his mobile, who half-rises to mutter good night to her…