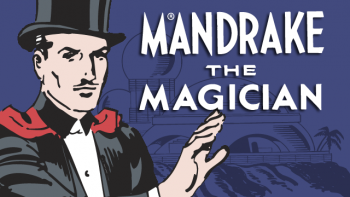 The comic Mandrake the Magician, written by Lee Falk, first appeared in 1934. Considered comic's first real hero, Mandrake's work was based on an unusually fast hypnotic technique. His hat, cloak and wand possessed great magical properties.
Though the comic strip saw its last in Dec 2002, Mandrake (and his ilk) continues to thrive via customer loyalty programs. No less than 'magic' is what the marketing fraternity expects their loyalty programs to deliver. Thus flows the narrative:
We'll offer our customers membership to a loyalty program. Customers will simply fall for the incentive we offer, choosing to buy our products again and again and again. Result: for a few pennies, we'd have achieved customers' undying loyalty.
Is this how it actually plays out from customers perspective? I've tried to do a reality check, and identified seven loyalty marketing trends marketers can't afford to ignore.
Loyalty programs have become ubiquitous
Every marketer either has a loyalty program, or is planning to have one. Across all business categories, the top three or four players already have a loyalty program. And such is the reach of loyalty programs, that every other person (in SEC A+, A & B) is a member of at least one program, while majority of them are a member of up to three programs (comes out of a survey commissioned by my company recently). Loyalty programs have become the most reliable means to understand customer behavior. There is no doubt loyalty programs will continue to increase in number, with more and more of your competitors having one. In several highly competitive category, they are already table stakes – credit cards, airlines, travel, petroleum, hospitality and retail chain. While other categories like ecommerce, hospitals, clinics, pharmacies, both fine dine and quick service restaurants and malls are adopting them rapidly. Telecom and mobile handset makers in India have stayed away from it, but that doesn't mean they aren't exploring one.
Who said loyalty program is about points
Actually, it never was; it was always about things like engagement, preferential treatment and selective privileges. But till recently, brands could get away without paying much attention to these desirables. Because they had points to fool the customers, into making them believe that points are indeed the benefits. But as points are rapidly losing value, customers are seeking value beyond points. Customers understand and appreciate value, while marketers seem to be stuck in a points maze, endlessly debating whether it should offer Rs.1 in form of points for every Rs.1000 spent or should it be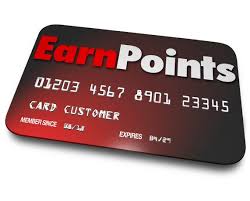 Rs.1.10? Customers just want value: An additional discount for my purchase (Shoppers Stop, First Citizen) is value, so is free top-up (Starbucks). Invitation to an exclusive event is great value, even if I choose not to attend. So are member-only benefits and privileges: exclusive offers and deals, separate queue for billing, extended period exchange option, extended warranty, double points, extra baggage allowance, birthday month discount, welcome drink or one free dessert, etc. Points are pointless unless they offer value. I know so many brands that are so generous that they offer 0.25 to 0.5% of spends as points! That's Rs. 250 to 500 for spending Rs.100,000! I just redeemed points worth Rs.140 that I had painstakingly accumulated for spending Rs.28,000 over the past 8 months at a grocery store! Ridiculous! Marketers better get real, else they should be ready to lose their customers.
Basket loyalty is replacing brand loyalty
Spoilt for choice, most consumers now place their loyalties across several brands in every category. This means, a consumer is choosing from a 'basket' of three or four brands she prefers, literally at the 'flick of a button', or at the 'moment of truth'. So each brand not only has to take care of the value it offers to its loyal customers but also ensure that its value is superior or comparable to what its competitors offer. And more important, its customers are aware of the value being offered.
My own purchase behavior is a fine example of basket loyalty in action. I have several credits cards and I use any one of them depending on benefit offered; I bank with at least three banks, my wardrobe is an assortment of several leading men's fashion brands and I shop for my groceries across several stores. I'm comfortable about substituting a Pepsi when I don't get Coke, or pick a Tropicana for Real. Mind you, all of these brands are my favorite.  More and more, every brand will end up being part of a basket, will be bought/consumed basis value it offers in real time vs. its competitor within the basket. And rewards and privileges a loyalty program promises can get your brand in or out of the basket. Only last week, I found myself picking up Levis instead of Lee as it offered better value, though I'm a pretty satisfied with my past Lee purchases.
Customers expect a seamless experience
Consumer expects his preferred brand to deliver not only the product, but also happiness and satisfaction, often without him having to identify himself. 'Figure yourself, find me, delight me' is what consumers want from brands they love. Not an unreasonable expectation from someone who gives you business, or is willing to give you business for years to come (think Life Time Value). So programs need to be holistic, and 'device' or 'means' agnostic. For instance, consumers switch from mobile apps to web to mobile app and then call. Can we track him, picking up from where he left, irrespective of device he interacted? Can an offer be communicated via SMS and seamlessly honored without customer having to show the message? Can I recognize my most valuable customers and offer them a differential experience? Ecommerce has already set the expectations that others have to emulate. Many banks have done away with painstaking step of making customer punch in their account number when they call; instead the customer is identified from his mobile number. But retail is still years behind. So is healthcare, and surprisingly even hospitality.
Not RFM, its about 'M' only
One who spends more, wants more. Ironically, the one who spends less too expects to get something. Meeting these challenges creatively is new reality for brands.  While RFM is a critical requirement to run targeted campaigns to achieve varied objectives, like – bring the lapsed customers back, or getting incremental spends and visits, or to prevent vulnerable customers from turning inactive – marketers need to pamper all high spending customers, even if their RFM scores are not the best.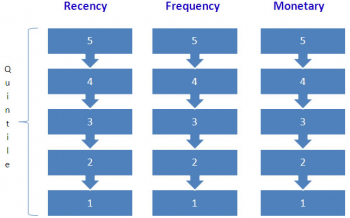 To illustrate: Experience shows most customers who spend 'often' (high 'F' or frequency), spend less per transaction. On the other hand, there are significant number of customers who spend rarely, but their ticket values are 2 or 3x of average values. The high 'F' or frequency customers would score high on RFM, while those who spend high and show up rarely, often end up in 'inactive' or 'lapsed' bucket. Which of these two would you consider more loyal? The correct answer is: both. Because, spending is largely a habit. The difference here is personal fancy rather than lack of loyalty. Remember, the one who spends more wants to be treated as king, irrespective of his frequency.
Technology is the new fuel that runs loyalty
In the late sixties/early seventies, India experienced its first loyalty program. It was called 'Ramon Bonus Stamps'. As the name suggests, consumers received 'stamps' in accordance to their purchase from participating retailers. The stamps could be exchanged for gifts. The scheme was a roaring success. But it had to be withdrawn soon enough as people started printing their own Ramon Bonus Stamps. (Click to read more about Ramon Bonus Stamps). A scheme of that sort today would probably have a unique barcode on each stamp, generated using a sophisticated algorithm. Superfast software would validate each stamp in real time, eliminating fraud or duplication. In fact, it would be impossible to run such a program without a foolproof technology backbone. This is true for all kinds of loyalty programs today – none can exist without state-of-the-art technology backbone. In fact, technology is evident at every step. Instant enrolment,  real time points calculation and credit, on demand rewards or points redemption, painless rewards fulfilment, smart database management, reporting, analytics, campaigns, communication. Everything! To run a great program, you have to have a great platform and technology, both proven and fail-proof. Else, you run the risk of losing (or 'de-retain') your customers making your loyalty program.
The critically of loyalty platform cannot be under-stated. Let me illustrate using conventional marketing campaign launched using a series of TVCs (ad-films). Developing a campaign and films cost a lot of time and money. But airing these commercials cost far more – ten, twenty, or even thirty times! Unless your TVCs do justice to your strategy and are well-executed, you may actually be wasting all your money airing them. Investment in a loyalty technology platform is like developing a TVC, and the cost of running a program and the rewards is similar to cost of airing TVCs. Unless your platform (like TVC) is sound, you may be simply wasting all your money.
FMCG products are the new customer loyalty candidates
For good or for bad, loyalty programs are already part of standard marketing mix – the 5Ps + L = Product + Price + Place + Promotion + People + Loyalty.  Ignoring L would only increase your marketing handicap, and reduce your ability to match up to your competitors.  The sooner you recognize this, higher the chances you can lead your category.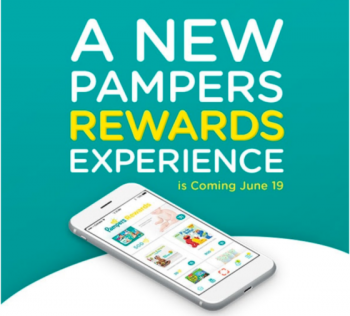 Pampers (nappies brand from P&G) in UK and Japan runs a very successful customer loyalty program. Printed on every pack of Pampers is unique code that customers can scan using their mobile phones, SMS it, or simply update the number on a dedicated website. Against each code, customer earns points. And can redeem these for attractive rewards and discounts.
The program gives Pampers an unfair advantage over it competitors: customer database, spending habits besides valuable profile information. It has opened an opportunity to engage with its customers, build a stronger relationship. I see more and more FMCG brands taking this route to build customer knowledge and loyalty, progressing from one-off promotions ('Encounters') to a continuous engagement ('Dialogues') that reward customers for loyalty.
To summarise
Loyalty programs certainly can produce magic. Provided we arm them with Mandrake like capabilities. (Actually, just joking!).
But certainly, programs going forward need to provide customers with value that makes them feel special; have an ability to interact with customer across devices; and are managed using state-of-the-art loyalty technology. Minus these key ingredients, you may be better-off not having a loyalty program, and rather use your precious dollars on building brand.