Use the internet to make your company more visible at very little cost and even lesser time.
If you are a small services company like mine, you are bound to be as 'disadvantaged' as I am.
Or, so I thought, until a few months ago, when I attended a workshop. The speakers were inspiring—and more importantly—they were entrepreneurs who had been in the same boat once. Their words filled me with a new-found confidence.
I don't feel disadvantaged anymore. I now believe that I can quickly—and successfully—influence my company's destiny.
So, what brought about the change? No jadu-mantra—I didn't attend a magic show, after all. The commonsensical suggestions from those who've tread the same path in the past, convinced me that I can lift my company out of obscurity, and make it well known, perhaps, even outside our industry.
Using information from that conference, I created my own five-point (something) suggestion list to attain visibility. Here goes:
1. There's a stronger relationship between the brand and employee retention than we may like to believe. Several years ago, I struck a conversation with a co-passenger in a Mumbai local. He told me that he worked for TVS Motors. I asked: "The motorcycle company?" He nodded proudly. "Where do you work?" he asked me in turn. "Hindustan Thompson," I said. "That's very good," he said, pleased. I was thrilled to meet someone who knew about my employer.  "What do they manufacture?" "Hindustan Thompson is an ad agency," I replied, obviously disappointed.
Every small and medium company lives an obscure life. More so their employees, who have to feel small (if not sorry) whenever they answer a query like the one above. After a while, they start their answers with something along the lines of: "I'm sure you've not heard of my company…" In fact, scores of employees who have quit my company have confessed to me: "While you have worked in India's biggest ad agencies, we have nothing much to say when someone asks us where we work. Now, we'll be joining a big brand."
By investing in brand visibility, we can lift ourselves out of obscurity, and make our employees feel confident and proud of working with us.
2. Can someone find you on the net? If not, you could be in trouble. Couple of months ago, the manager who represented our client sent me a mail informing that she's moving onto a new assignment. A lady named Mala will be replacing her. She requested an introduction-and-handover meeting later in the week. She copied Mala into the mail as well.
The moment I finished reading the mail, I was on Google, then LinkedIn, then Facebook, searching 'Mala'. I wanted to learn as much about as her possible—her background, common contacts, area of expertise, and so on, before I met her.
Is this unusual?
Not at all. In fact, the opposite is now unusual. Every prospective 'X' checks us out over the 'net'  before he responds. 'X' here could be anyone—an employee, client, vendor, or investor. We do the same.
Unless we have a digital presence, results are bound to show nothing. A blank is not good news. Much like CIBIL (Credit Rating Bureau)'s practice—if you don't have any credit history, you are considered a 'risk', as you score less.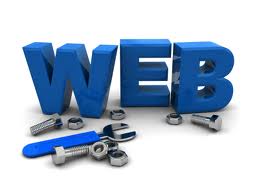 3. Digital presence starts with a good website. Nowadays, that's our face to the world. Visible 24 hours, 365 days.
To begin with, having a website is reassuring to a prospective 'X'. At least he can put a face to a name. But, a face alone may not be enough to guarantee a favourable impression. Hence, having a good website is critical.
What's a good website? A site that makes us look bigger and better than we actually are. Yet, it shouldn't brag, or tell lies. Remember, we are in the digital space, and facts can be verified instantly. So, the website must be like a well-written CV. It should present us appropriately to the interested public. And, it should focus on things that would be of greatest interest to someone who may want to deal with us. These could be our achievements, experience, client list and work, among others. Since it isn't possible to control the movement of a reader on the website, our design has to do this duty skilfully. I cannot emphasise enough on the strength of a well-designed and well-presented website.
4. A website by itself may not create a strong digital footprint. You need more. Your website, or you, or your services, may still not show up when someone searches key words that are part of your domain expertise, or are used to refer to the industry you belong to. For example, I work in loyalty marketing space, and neither I, nor my company website, pop up when someone Googles the key word 'loyalty marketing in India'.
Why does this happen? I found out recently. First, I may not have sufficient footprint in the digital world. Second, I may not have sufficient visitors to my website. Both are necessary to improve my ranking associated with 'key words'. There are several ways to boost both, and a good web and search engine optimisation (SEO) consultant can easily help you overcome both these limitations. You can even visit www.seomox.org. Here are three suggestions that can help:
a.       Flash and pictures are not picked up by search engines. HTML formats, too, have limitations.  Therefore, the language and content format you use are critical.
b.      Your website must have a lot of content. It must be updated often, at least once in two or three months. I believe this leaves a positive impact on the ranking.
c.       Get your website designed in Word Press. Hundreds of Word Press templates are available over the net, and many are free. In any case, the most expensive ones cost no more than Rs 10,000. Moreover, Word Press allows instant updating. You can, in fact, learn to update content on your website on your own. Do that as often as you like. It took me less than a couple of hours to learn. The website I've tried this on, already shows on Google's first page when searched!
5. Lastly, why is digital footprint so important? Why can't we just make use of other media? Consider these facts:
a. India has the third-largest number of internet users in the world—which is around 81 million. The number is bound to explode with the launch of 3G and language portals.
b. Facebook is now the world's third-largest country! It has 400 million members—one-and-a-half times the population of USA.  It boasts of 18 million users from India—that's 25 per cent of all internet users in the country.
c. Indians now spend 15 hours a week on the internet. That's more than average time spent by individuals watching TV in metros!
d. A well-known brand may get up to 5,000 mentions a day on the net. Digital footprint, unlike the footprint we create on sand, cannot be erased.
The facts above, I hope, are eye-openers. They suggest that unless we learn to handle ourselves in the digital space, we will never be able to build the brand.
The good news is that most of the digital space is free, or costs little. It can be easily learnt and managed, and it's not as complicated as it may appear. An important advantage, it's a fast medium—results are visible quickly.
I strongly urge you to connect with a consultant and chart out a strategy.  I've already implemented mine.
PS: By the way, the conference I attended was organised by Inc. India magazine in Bengaluru earlier in June.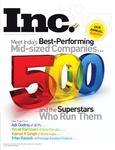 Published in Inc.India, September/October, 2010, issue: http://issuu.com/incindia/docs/september-october