Paypal in early days offered each customer a credit of $20 into her account every time a friend of hers opened a Paypal account. Friends too received $20 credit. Within 6 months, PayPal had added 5 million new customers! According to Elon Musk, PayPal spent about US$60 million on its referral incentives. By 2015, the company had over a 100 million customers and a market capitalization of US$46.6 billion.
Elon Musk went on to repeat referral program with Tesla. The program is now into its second version.
Meanwhile, DropBox copied the PayPal idea, replacing $s with GBs of free space. For both customers and their referred friends. Referrals took Dropbox from 100,000 to 4,000,000 users in 15 months. And to a valuation of $10 Billion.  According to its founder/CEO Drew Houston, referrals increased signups by SIXTY percent, PERMANENTLY. That's a 40x increase, or a doubling of users every 3 months.
Uber has replicated a similar model to build not only ridership but to get in new drivers too. Both the referrers and their friends earn rewards. Value is generous. The referral program is the magic behind Ubers rapid growth across 60 countries and 400 cities.
Around the same time, AirBNB did pretty much what Uber did – launched a referral program that brought new listings as well as new guests. Offering $25 as credit for customer as well as first time guest, referrals drove 900% year-on-year growth for 1st time bookings. A program on similar lines for acquiring hosts was even more impactful.
Every successful brand has used referral to rapidly grow its business. The ones who didn't suffered, never getting successful enough to get noticed.
You may click on any logo below to read the case study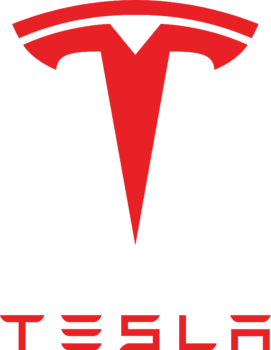 The formula
Successful referrals seem to follow a set formula:
Step 1: Reach out to customers, request for referrals.
Step 2: Offer a reward to both customer and to those she refers, both linked to fulfilling intended outcome. Which could be sale, registration, download or membership.
Step 3: Deliver the promised reward to both the customer and the referrer.
Adding to these a few bells and whistles help further improve response rates.
Remember, customers are lazy, passive. Left to themselves, they rarely make the effort to refer, unless someone asks them. So eliciting referral from customer is all about nudging them to make a little effort – a click, a call, an email or simply bringing a friend along.
One such tool that almost always works is sweepstakes. Like,
A chance to win…
A special edition car for three successful referral

An international vacation for first referral conversion

An iPhone for referring at least five friends.  
And so on.
Other interesting 'nudgers' are:
Exclusive invitation to

a celebrity dinner, opening ceremony or a movie premiere.

Extra benefits like:

Additional service, warranty or upgrade
Bonus points
Free room night
A referrals program is the easiest and most effective marketing tool to grow your customer base.  What does it take to launch one?
Here are few dos and don'ts that can ensure you get the most from your referral program:
'Small' does the trick. Keep your rewards 'small', so small that they never tempt anyone to cheat. Yet, significant enough to nudge a customer to refer. For example, PayPal started by offering $20 and progressively dropped it to $5. Tesla offered $1000 for a $75,000 car. AirBNB offered $25 for first time guests while Uber settled on $5 for each referral.
When rewards get too attractive, response jumps, but comes with two undesirable accomplices:
First, most referees turn out to be nonconforming, defying both revenues and retention metrics. Unlike typical referred customers, they bill less and attrite too soon.
Second, the salespeople misuse the program to push conversions, typically by colluding with some amenable customers. They 'sell' on behalf of the customers, using the additional incentive as hook, and split the bonus with these customers. Result: as acquisition via referrals grow, regular sales take a dip.
Equality helps. Make sure both your customer and the referrer get rewarded equally, ideally in similar currency or value.This ensures both parties remain involved. The customer is happy to do some selling, helping the referrer with process. With both having some skin in the game, mutual motivation remains high.  This also encourage the customer to pitch the proposition to referrers with confidence as she's not embarrassed about pocketing big benefits at referee's expense. What if her friend were to turn back and ask, "Hey, what's your interest in this?". Which is why a program where only the customer is rewarded often fails. On the other hand, if only the referrer is rewarded, participation drops as far fewer customers feel 'nudged' enough to refer.
Three steps. Keep the process simple, never more than three steps. Ideal referral program is where customer receives a link as a WhatsApp message; forwards it to one or more of her contacts via WhatsApp with nothing to fill, and no registration required. The referrer clicks the link and is guided along by system. Moment the referee 'converts', the customer receives her reward or reward confirmation. The more closely you replicate this template, higher the chances of success.
Track my referral. Help the customer track her referrals' progress. For example, who responded, or has shown interest or bought. Let the customer know, via a dashboard, email or SMS message. I remember designing an employee referral program for a large IT company. When we introduced a 'referral tracker' for employee, responses trebled.
Keep your promise. Promised reward must be delivered. Though most obvious, it's often overlooked. It's critical that promised reward is delivered without any delay. Ideally, rewards shouldn't be deferred till the program's end date. Delivering the as the program progresses, motivates the customers to keep referring. After all, the proof of pudding is in eating.
If you have used referrals to grow your business, I suggest continue to use it more often. But relook at data carefully for insights and revisit the rewards structure or strategy; there might be scope to improve. Tweaking helps.
If you have never used referrals, you are probably under-leveraging your growth. Start now!
If you want to use referral but are unable to figure where to start, I recommend connect with someone who can help. You could also read some blogs and case studies; these are bound to get your creative juices flowing.
I guarantee, no matter how well your business is doing, a referral program will only make it better.