Three days before World Cup cricket semi-final, I went to buy a new LCD TV. City: Bangalore. Store: Ezone.
I searched, but couldn't get anything within my budget. So, I hopped over to another shop, a couple of minutes away, in the same lane: Girias.
I found the LCD I wanted, and completed the required formalities for purchasing it in installments. With my credit card charged, I now waited for the final invoice, impatient to leave. The person from behind the cash counter approached me. Smiling, he told me that they had a special promo on. Called 'Sixer', I had to hit a 'dice' with a cricket bat. Depending on the digit I got, I'd get a freebie. There were in fact six of them, each one linked to a digit. Obviously, the most expensive – a premium dinner set – was linked to digit 'six'!
Amused, I picked up the bat and hit the dice. To my surprise, I'd hit a 'six'!
Ten minutes later, I walked out of the store, clutching the dinner set and the LCD.
The experience left me delighted. For two reasons:  I got the LCD I wanted. Also, I got a premium dinner set worth Rs.2,400/- most unexpectedly! Yes, most unexpectedly!
Suddenly, my impression about Girias had changed. From being just another store, it had acquired a meaning. It was now a nice store, with decent people and honest approach. The store could have easily avoided offering me the chance to win the dinner set. After all, it left the store poorer by a couple of thousand rupees.
Because,
I had absolutely no inkling of the offer.
I didn't step into Girias in response to the offer. I'd have bought, offer or no offer.
Yet, the store chose to give me the offer.
I want to spend some time debating the merits and demerits of Girias approach.
If I were owner of Girias, I'd probably fire the guy who chose to remind me about the offer.
"Unnecessary expense," I'd have screamed. "Don't you know how little our margins are?"
If I were the guy at the store who reminded the customer of the offer, I'd have defended myself.
"I've made the customer feel good.
"He'll tell about the offer to others. That's free advertising. And, who knows, it may even get us an additional sale.
"Moreover, were the customer to learn about the offer sometime later, he'd have returned belligerent, ready to strangle everyone in the store! All this for a few hundred rupees. Such a story would have surely given us a bad name."
Satya vachan.
Stop for a moment, and think like a customer – what do you expect from the store when you go shopping?
A good experience. Right?
What is a good experience?
Helpful, knowledgeable and courteous staff.
Honest, transparent approach, with nothing hidden.
A good deal.
And, something extra thrown in?
The last one – 'something extra' – is like a meetha paan after a sumptuous meal. Somewhat akin to a little parting kiss!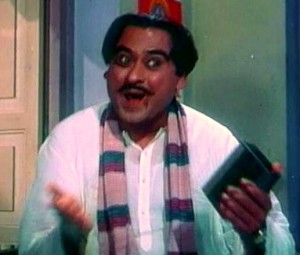 It makes the experience memorable, leaving you smiling inside.
When was the last time you had such a shopping experience where you left 'smiling inside'? Please do share: I'll be delighted to hear from you.
Thanks!