Because I have a business to manage. I can't leave my office, though I very much support Annaji's anti-corruption crusade.
I'm sure situation for many of you would be the same. Even if you believe in the cause (who doesn't?), you may still not find it easy to present yourself in person at the venue to protest. Yet, thousands (if not lakhs) are there to express their support. Some of them even got themselves arrested!
For a moment, just spare a thought for those who are now called 'Team Anna' – Annaji, Kejriwal, Kiran Bedi, Prashant Bhushan and others. These people have been relentlessly working on trying to make the Jan Lokpal a reality. (By the way, there are several hundred other 'invisible' souls working with Team Anna). Where do they find the time? What's their interest?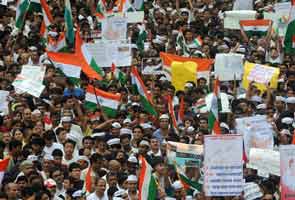 Strangely, these gentlemen have no vested interest. Barring perhaps: recognition you and I may give them for their efforts, and to be in spotlight, briefly. Most important, none of them stand to gain anything financially from such a bill. How many of us can actually do this?
What about the politicians? Why are they wasting so much debating something that's a no-brainer? They just continue to posture around it. Because, they get paid to do just this. (Afterall, parliament is supreme.) Remember, an MP costs the country an average of Rs.3 crore per year.
No wonder so many of them are just wasting theirs and country's time on the issue, prolonging action or decision. Especially, when it's so obvious and sensible to just present the Jan Lokpal bill proposed by civil society in parliament and debate it over there. (If you'd like evidence for such thinking, just click this link to read how these very politicians brought the parliament to a standstill last year to get themselves 300% salary hike!).
Why is the media so interested in the issue and ongoing imbroglio between 'Team Anna' and Government? They  have sent an army of crew members to cover the event, across all possible locations? They are devoting almost the entire air time covering it, presenting every possible angle – left, right and center; today's question; talking straight; or simply being devil's advocate?
Why?
It's their business, silly! In fact they are the ones who gain the most from it, especially if it drags on, and on, and on.  More eyeballs (or TRP), resulting in higher advertising revenue. The crew and reporters covering the events continue to earn their salaries while they also enjoy few minutes of fame.
In all this, if something happens to Anna Hazare – hospitalized he will be, but if he were to die or something, the whole      
 country may just erupt. Rajdeep Sardesai (CNN-IBN) just mentioned several people are ready to immolate themselves for the cause. In such a situation, who will bear the responsibility for the chaos? (The editorial in The Hindu – Aug 23, 2011- presents this perspective really very well. Please read)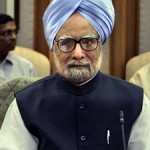 Perhaps, that too may benefit politicians? As attention may now be diverted to chaos instead of corruption.
Tragic.
I fail to understand how such a thing could happen in a country led by one of the finest brains in the world – Dr Manmohan Singh.